DECORATION DAY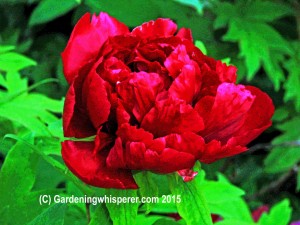 This is my seventieth DECORATION DAY, (yes I know the name has changed) but it has always been a special day as it was the day my mother prepared flowers to decorate the graves of our ancestral history and the forgotten soldiers that had fought to make America free. From where we lived we had to trek in all four directions to visit the many cemeteries and graves this process took about a week to accomplish. I wish I could remember the stories mother told of each person that we stopped by and there location but time has eroded my mind.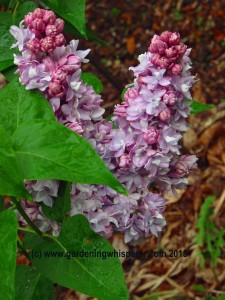 This is the start of my deep appreciation of flowers and horticulture. The gathering of the flowers beforehand was a two to the three-week process she used mainly three types of flowers peonies, iris and lilacs have most grown around our home. They are the closest to blooming at this time of year; they are now called grandma flowers. The rest were gathered from several iris and peony growers around the area. It was great to see what new varieties these growers had. Mother would purchase prim flowers that these growers sold for the cemeteries while I would get armfuls of flowers that were passed they are prim.    At the iris growers we would buy a few plants then come back in fall when they were dug to take them home and so we could grow our own flowers for the following years. We never seemed to have enough flowers and we always had to buy more and see the same growers year after year.
It was also a time that I was first introduced to sales as I helped my mother sell Poppies for the VFW. I was good at it as I went door to door selling poppies; I even went on radio to promote selling the poppies.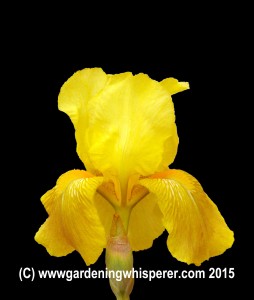 This tradition 'Decoration Day' has morphed over the years and changed its name to be politically correct and has added other events to happen this weekend but the idea is still there in the background, the tribute of the fallen that gave their lives to protect and defend America.
I guess these moments are lost to time and memories. It is said that the taking of real flowers to graves in modern times as we are not close to past relatives and cemeteries prevent putting flowers on graves.  I am placing several pictures of iris and peonies as my remembrance to those that fought and died and to my mother who started me see how precious flowers are in the remembrance of others.
© Ken Wilson www.gardeningwhisperer.com 2015
This entry was posted in Horticulture History, Horticulture Tips, Old and True Varieties, Plant History and tagged Decorating Graves, Decoration Day, Iris, Lilacs, Memorial Day, peony on May 25, 2015, by Ken Wilson. Edit