END OF 2015 START OF 2016
To my many friends ;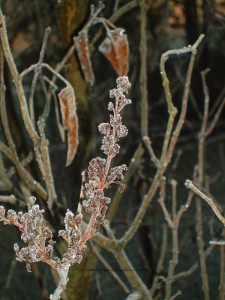 This is an ending picture of the year; it is a tribute of lilacs of past spring and the consideration of next spring's blossoms to come. I hope you'll (southern term) have had a grand 2015 and will have an enormous 2016.
I hope 2016 will bring me time and energy to write more and take more incredible photos so I can share it with my friends.
Once again have Happy 2016.
This entry was posted in Horticulture Tips, Weather on December 31, 2015, by Ken Wilson. Edit