The Man Who Bred Big Boy Tomatoes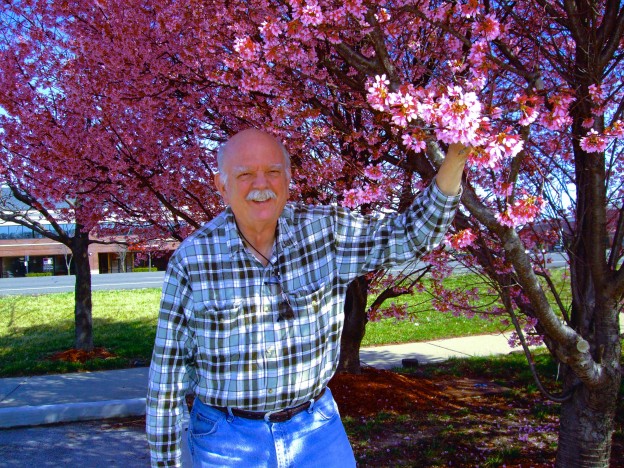 In 1915 a man was born in Ein Ganeem that was later to become Israel that would change gardening in the United States and the world. He attended The Hebrew University before coming to live in the United States in 1936. He obtained his undergraduate degree from the University of California, Berkley, later his doctorate in plant breeding at Cornell.
In 1942 he went to work for Atlee Burpee & Company in Warminster, Pa.; one of the largest seed companies dealing with the home gardener in mind. For eight (8) years he bred many varieties of vegetables. Among them are cucumbers, eggplants, muskmelons, and watermelons. However, his best accomplishment was in tomatoes. Until this time tomatoes had vines fifteen (15) feet in height. This meant a lot of staking and tying to support systems, which meant a lot for time for the home gardener.
He did most of his work establishing inbred lines that would become the perfect parents for the perfect tomato, a lifetime breeding. It was becoming evident that good parents make great children. In inbred lines, the parents are usually weaker and smaller, but when bred to gather the offspring are stronger and better (hybrid Vigor).
In 1948 he produced a tomato that was called Big Boy it was shorter than other varieties at the time. The fruit was a dark red round and about sixteen (16) ounces. It later made it into the Guinness book of records as producing the most tomatoes in one year. This tomato made it easier for home Gardeners to grow tomatoes. It was one of the first hybrids during and after the war.
When Israel was established, (1947) he went back to his home country work at Weitzman Institute of Science in Rehovot, His work was with plants to produce plastics and syncretic fuels. One of these plants was the Castor Bean.
In 1958 he came back to the United States to work at Rutgers University working on his seed collection and a lifetime dream of a new squash. He thought it to be a crop equal to corn or rice. At 88 he retired and at 89 died living a trail of any new plant accomplishments. Who was this man, Ovid Shifriss