SPRING
Spring is around the corner, if you do not consider it so then look at your maples either red's or silvers the bids are ever so puffed up. A couple of warm days and the will be in bloom,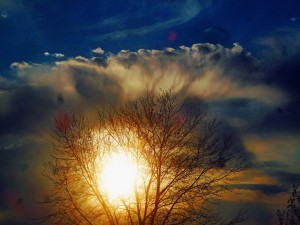 which is enormous as the pollinators will have new source of food.
Just look at this picture and see the buds on this tree and the magnificent sunrise.
Hope all are having a nice spring!!!