PLANTS FOR THE CURE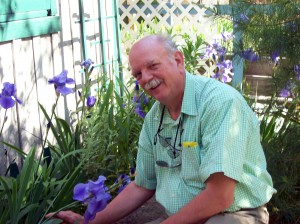 PLANTS FOR THE CURE
In the past years, there have been many gardens of pink to honor the lives of Breast Cancer victims however a few breeders and growers have stepped up to give gardeners some impressive plants for the foundation.
As we all know Breast Cancer has been a devastating disease in the past half-century. Every family that not been affected in some way by this disease. Breast cancer has been the most published form of cancer. It has been not talked about the problem facing American women.
Then in 1982, Susan G. Komen for the Cure was founded by Nancy Brinker to honor the memory of her sister, Susan G. Komen.
In 2001 Sandy De Boer succumbed to Breast cancer, her fellow workers at Walters's garden knew that her favorite hosta was June. When the next sport appeared it was named "Remember Me" and as it is sold a donation is given to the Susan G. Komen foundation. With this hosta, a great cause it was a beginning helped. Selling plants to help make a contribution to the cause to cure cancer was a new idea for the plant industry.
There have been several other plants that have come and gone in this process for plants donating money to the Susan G. Komen foundation. One a poinsettia, some geraniums, other one-shot plants that have not lasted.
In 2003 another employee of Walters Gardens, Inc Laurel Hall was diagnosed with the disease and due to the valuable research efforts of Susan G. Komen Laural has a clean bill of health. Hope'. Working with Terra Nova Nurseries, Walters Gardens added yet another plant Echinacea 'Hope' this plant was added in honor of breast cancer survivors. With this pink Echinacea 'Hope,' a cure can be found for Breast Cancer.
A breakthrough 2010 with Hydrangeas was made by Thomas G. Ranney at Mountain Horticultural Crops Research and Extension Center in North Carolina. This was the first pink Hydrangea 'Annabelle' it is called 'Invincible Spirit. It is a great find on the native plant Hydrangea 'Annabelle' The blooms occur on both new and old wood and can be trimmed in the fall so it can bush out and bloom again next year. Desires two to three years to reach its full impact as the stems on the new plant are week and cannot carry the heavy blooms well, it also needs full sun and heavy fertilizer to make a happy compact plant. This plant has won several awards in its short time. It is also supported by Proven Winners. With the sale of each plant, one dollar is donated to Susan G. Komen foundation.
Every year some of the box stores produce a pink-flowered plant that is sold with the money going to the Susan G. Komen foundation. Most of these plants are annuals and do not add any longevity to the garden.
A bulb company was selling pink tulips with this same theme each company has a good thought behind the efforts but there needs to be a more centralized push. There needs to be more perennials and shrubs and trees that the gardener can enjoy for years and an effort that is not pushed just for sales. If you know any other plants please let me know and I will publish them.
©Ken Wilson Gardening Whisperer 2014
This entry was posted in Breeders / Breeding, Old and True Varieties and tagged Echinacea 'Hope", Hosta 'Remember Me', Hydrangea 'Invincible Spirit., Susan G Komen on January 16, 2015, by Ken Wilson. Edit